Haystack cabins
Enjoy the farm life in a hay hut: the ideal base for long walks and wonderful bike rides to explore the country. Our 4 haystack huts are like hotel rooms on the farm yard. Sleeping in a haystack hut is inexpensive compared to a holiday home and yet comfortable and fully furnished including a toilet and picnic table. Our hay huts are cosily decorated in red or blue farmhouse colours. The cabins are suitable for 4 or 5 people and with all the facilities of the campsite: showers, dishes and washing machine.
During the week the haystack cabins can be booked for a minimum of 2 nights and in the weekends the Hooiberghutten are always rented from Friday to Monday. Last minute it is possible to book 1 night if available. Arrival is after 3 pm and departure before 11 am. The weekend package includes a standard discount calculated if you want to leave earlier (except for the high season).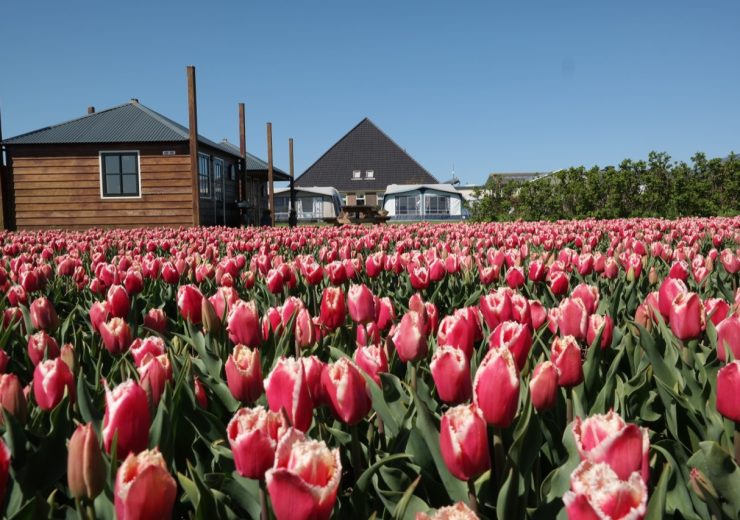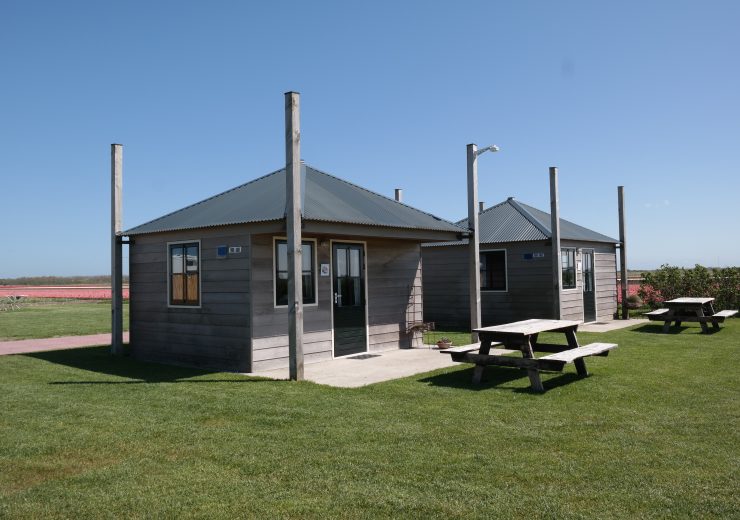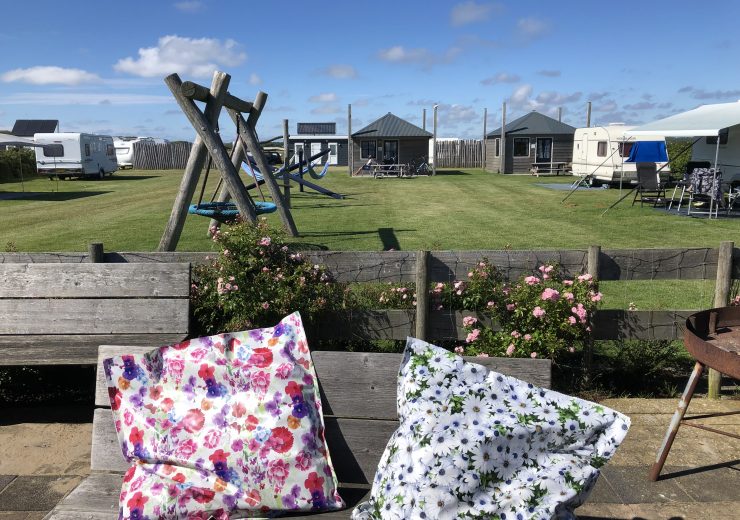 Haystack Cabin Standard (4 persons)
The first Haystack Cabin Standard is named Altena 11, after grandfather Romar's first cow. The second Haystack Cabin standard is called Dore, a potato that was grown by grandfather Romar. 2 bunk beds (4 persons) € 65.- per night in High season. € 55.- per night in Low season. (Excluding Tourist Tax). Excluding public holidays.
Haystack Cabin Plus (5 persons)
The first cabin is named Dina 67, after one of the cows that farmer Mary milked in her youth. The second Haystack Cabin Plus is called Eba, a potato that Mary's father Jacob Bas grew at the Zijperdijk in Anna Paulowna. Mary and Jan lived there for the first 10 years of their marriage. A double bed and three single beds (up to 5 persons) € 80.- per night in High season. € 70.- per night in Low season. (Excluding Tourist Tax). Excluding public holidays.
Mattresses, pillows, fitted sheets and pillowcases.
Dining table with four chairs.
Two-burner electric stove, refrigerator, kettle and (filter) coffee maker.
Cookware set, crockery and cutlery.
Indoor and outdoor lighting and wall socket.
Cleaning supplies; dustpan and can, bucket, broom and washing-up bowl.
Bin.
Toiletries, Sleeping bag (can also be rented), Towels and tea towels and cloth for cleaning.
Smoking in the haystack huts is not permitted for fire safety. Dogs are welcome in consultation.
Eating outdoors, taking a go-kart track or quietly diving into a book
Your haystack cabin has many inclusions. First is the extensive outdoor cooking area. Here, you will find a barbecue and a pizza oven. The table and chairs are already waiting for you. This place is also suitable for cozy campfire evenings with delicious marshmallows. You can take the wood yourself from the covered bicycle shed. Do you want to try something new on the fire? Mary is happy to lend you the right kitchenware to make waffles, hot dogs, toasties, hamburgers and soup!
There is plenty of room in the covered bicycle parking area to park your bicycles and to charge your e-bike. In the barn there is a new, general fridge-freezer combination that you can use. Nice for an extra cool drink on the beach.
If the children are happy, you will be happy. With a family of three children we know what makes children happy during the holidays. Your children will have fun for days at a time with our go-kart park: duo bike, balanz-bikes, pedal-goers, choppa and a twister go-kart. There is a sandpit for the little ones, a climbing pole for the youth and a bird's nest swing for young and old. In the Pinkenstal, our living room, you will find a cupboard full of games.
Read quietly on your vacation and relax. When you finished your book, you can exchange it in the mini library in the toilet block.
Want to grab a nap, read a book or magazine, or just relax care-free? Sit back and relax in our hammocks and sit/hammocks!
Your stay in the haystack cabin
The hay hut is available from 3 p.m. on the day of your arrival.
On the day of your departure, you leave the hay hut before 11 am.
We ask that you clean the haystack before departure.