Dinner by the farmer's wife
Local products fresh from the countryside. Experience the authentic taste of rural life at Mary's table in the Pinkenstal. There is no menu, and you'll eat together with the other guests: in France known as table d'hôte, now in Julianadorp.
Of course, you can still specify any preference when booking. The farmer's wife is serving a three-course dinner at a friendly price. An appetizer, main meal and dairy dessert. With potatoes and fresh vegetables from the region. The best way to taste the countryside. A delicious daily dish is also possible.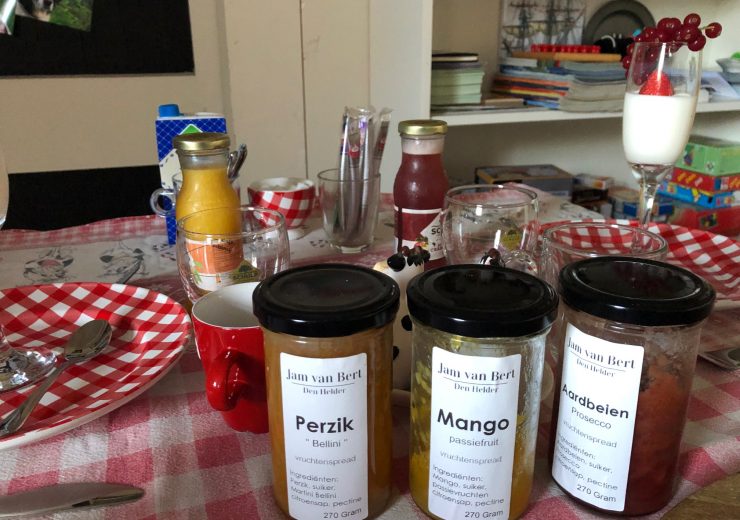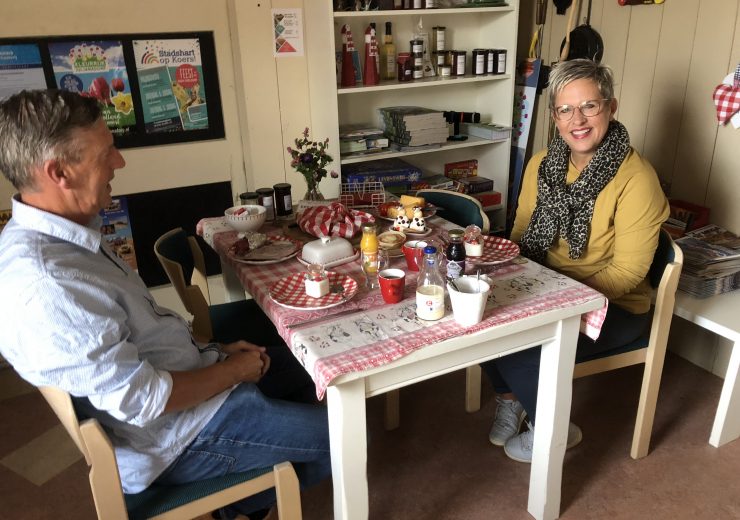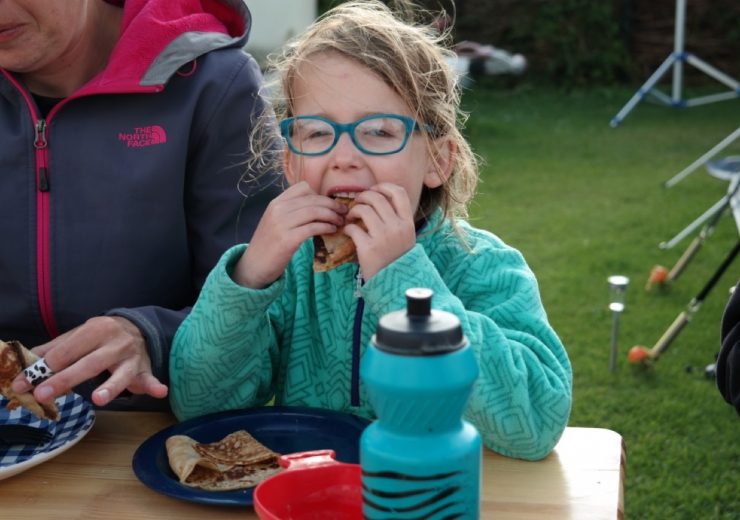 BBQ / raclette grill
After a wonderful day outdoors nothing beats a BBQ! Or with less fortunate weather you can grill inside on a raclette grill, very populair in the Netherlands. Book in advance for € 14.50 per person, and the farmer's wife Mary will ensures that the gas BBQ or raclette grill is ready for you with bread, salad, sauces and meat from our local butcher Jos Koeleman. Jos is a butcher who knows his meats while also pays attention to animal welfare.
Woul you like a tastefully brewed beer from Den Helder with your summer meal? That's possible, we sell different types of beer from the Helderse Jongens. Their beer brewery is located in Fort Westoever and is certainly worth a visit.
Breakfast
How would you like every day (except Sundays) hot bread rolls at breakfast? Give your order the day before to the farmer´s wife. Please order before 18:00. A delicious jam with your sandwich is available at the Pinkenstal, delicious from Jam Bert.
For € 9,50 per person you can have an full breakfast in the Pinkenstal. And what about a luxury breakfast with champagne for € 12,50 per person?
Fresh eggs are also available from the farmer's wife.