Camping
At Duinzoomhoeve, you camp between the bulb fields and close to the dune and beach. The campsite has thirty spots and a special parking space for your car, so that the campsite remains car-free and child-friendly. The beach is only a few minutes' walk away.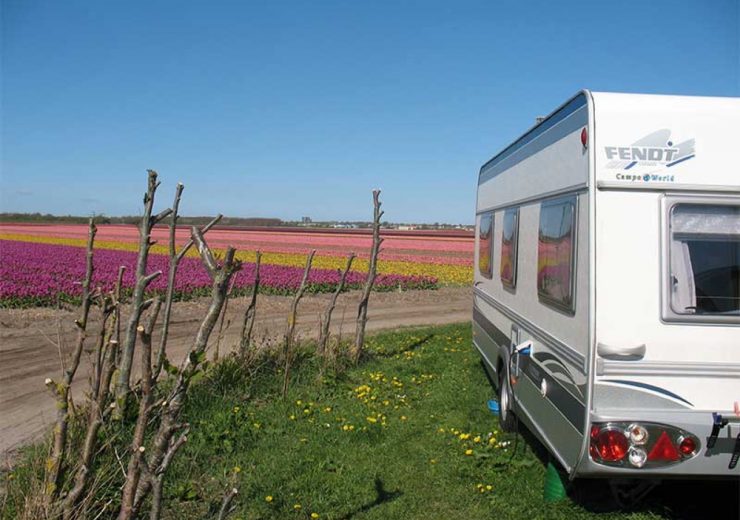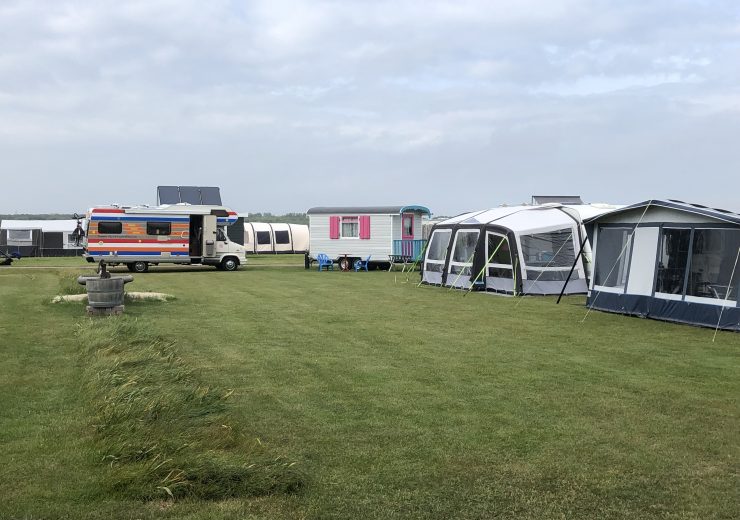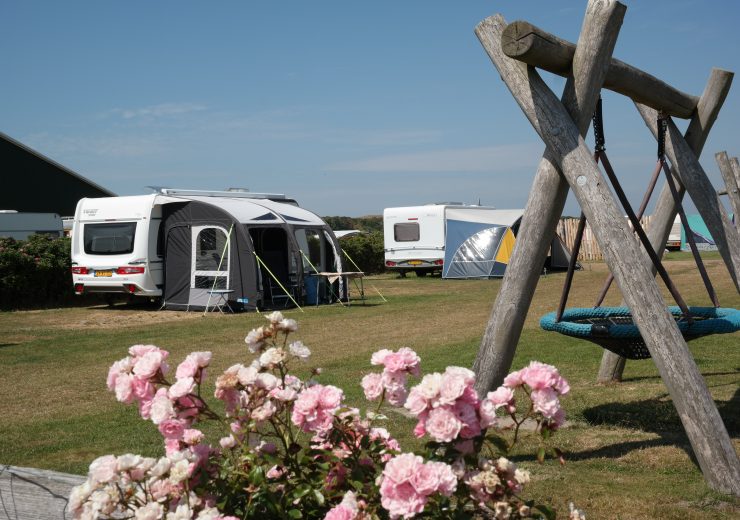 Farm campsite with luxury
You have free WIFI at the Duinzoomhoeve. The camping spots are spacious. The Duinzoomhoeve has low traffic and is freely accessible. You will not find any unfriendly fences or ditches around the campsite. Your camping spot is in the middle of the flower bulb fields, so you can fully enjoy the tranquility.
Water, electricity (10 amp) and toilet are included in the price. The toilet block is heated and every toilet has toilet paper. At the water tap you'll find soap dispensers with towels and every day the newspaper (Telegraaf) is placed by the washing machine.
There is also a service area on the edge of the campsite. Here you can discharge your waste water and fill your water tank. You can also empty and clean your toilet cassette here.
Members of ANWB Campingcard, SVR, ACSI, MiniCampingCard and NKC receive a € 2 discount per night.
Please note: no plastic allowed under the awning!
Dogs are welcome at the campsite
Do you have one or more dogs that will go with you on holiday? Dogs are welcome with us. There are beautiful walking routes in the area where you can take your dog. On the beach (between certain times) the dogs can even run free. If you want to keep the circle a bit smaller, you can always walk up and down our four hundred meter long hiking trail. We ask you to keep your dog on a leash at the campsite.
Since March 2019 we ourselves have a new dog that listens to the name Inca. Inca was born on January 4, 2019, while we were on vacation to Peru, between the Incas.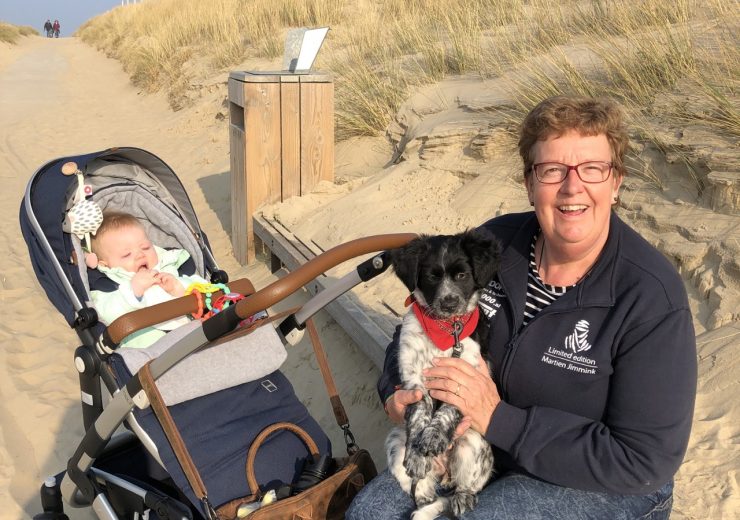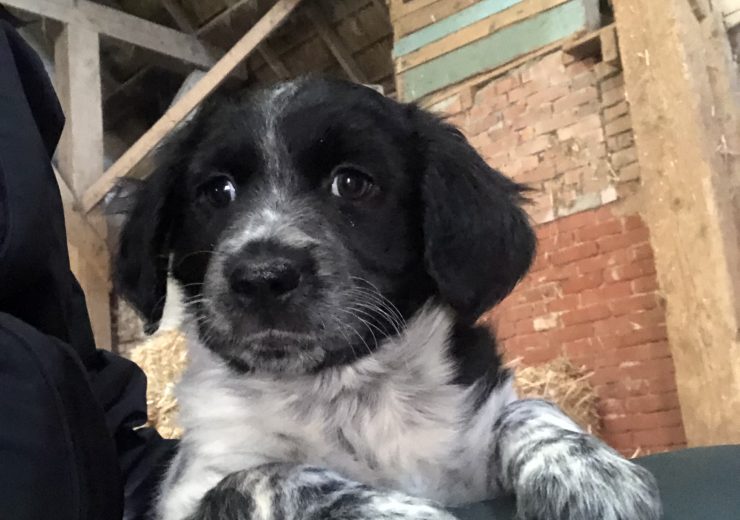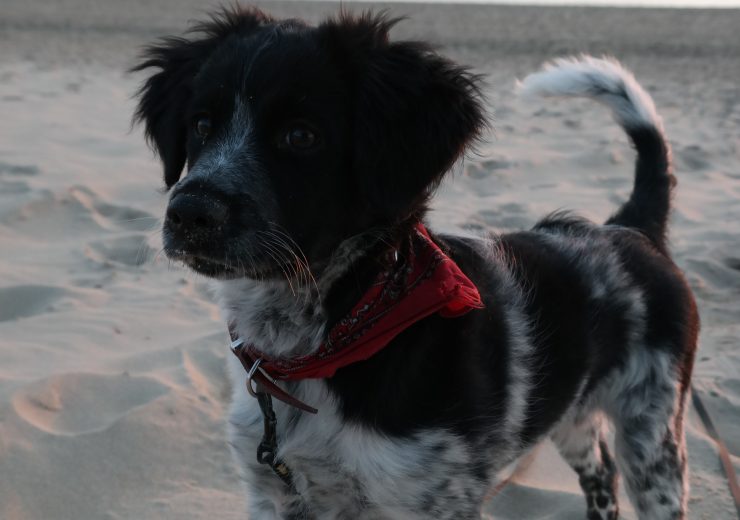 Eating outdoors, taking a go-kart track or quietly diving into a book
What else is included with your camping stay? First, the extensive outdoor cooking area. You will find a barbecue and a pizza oven. A table and chairs are already waiting for you. This place is also suitable for cozy campfire evenings with delicious marshmallows. You can take the wood yourself from the covered bicycle shed. Do you want to try something new on the fire? From Mary you can borrow the right utensils to make waffles, hot dogs, sandwiches, hamburgers and soup!
There is plenty of room in the covered bicycle parking area to park your bicycles and to charge your e-bike. Recently, there is also a new, general fridge-freezer combination in the shed that you can use. Nice for an extra cool drink on the beach.
When the children are happy, you will be happy. As parents of three children, we know exactly what makes children happy during the holidays. Your children will have fun for days at a time with our go-kart park: duo bike, balanz-bikes, pedal-goers, choppa and a twister go-kart. There is a sandpit for the little ones, a climbing pole for the youth and a bird's nest swing for young and old. In the Pinkenstal, our living room, there is also a cupboard full of games.
Read quietly on your vacation and relax. When your finish your book, you can exchange it in the mini library in the toilet block.
Want to grab a nap, read a book or magazine or just relax? Use our fantastic hammocks and sitting / hammocks!